Activities in Saalachtal
Your active holiday in the Saalachtal in Weißbach has many adventures in store. You can go rafting or kayaking on the Saalach river or venture on a canyoning tour in the Seisenbergklamm gorge. Swimming is also another popular activity in summer, for example in the Vorderkaserklamm natural bathing area or the Steinbergbad Lofer pool. If you want to go high for a real adrenaline rush, then check out the Flying Fox in Leogang or paragliding in Lofer. Those who prefer to take it easy with a round of golf can practise their swing one of the golf courses in the region. No matter what activity you chose on your holiday in Lofer, you'll always be surrounded by the beautiful nature and mountains of the province of Salzburg.
Active holiday in Weißbach
On the water, in the air or on the green - with so many activities in and around the Saalachtal valley, an exciting family holiday in Lofer awaits.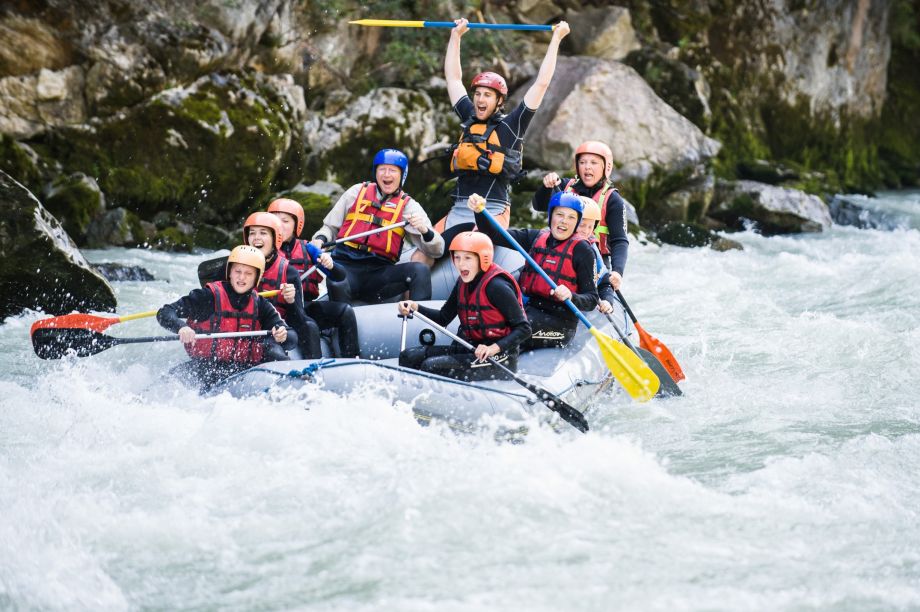 White water sports in the Saalachtal
There is an abundance of water courses in Salzburger Saalachtal. You can enjoy this precious commodity in its various forms: in our gorges and caves (Saalachtaler Natural Wonders), in public swimming pools and other leisure facilities, while fly fishing and in the Vorderkaser natural bathing area. Adventurers will find numerous canyoning gorges (the Seisenbergklamm gorge is close by). In addition, the Saalach river is a paradise for kayakers and rafters - Base Camp Lofer is the best contact for the latter.
Golf in Salzburg province
Golf lovers can practise their swing at the Gut Brandhof Golf Course, which is only 6 km away from our hotel. A scenic 18-hole golf course awaits you at Gut Brandlhof, where your tee shot is sure to be a success. Other golf courses in the region are Urslautal Golf Club in Maria Alm (17 km) and Zell am See Golf Club (30 km).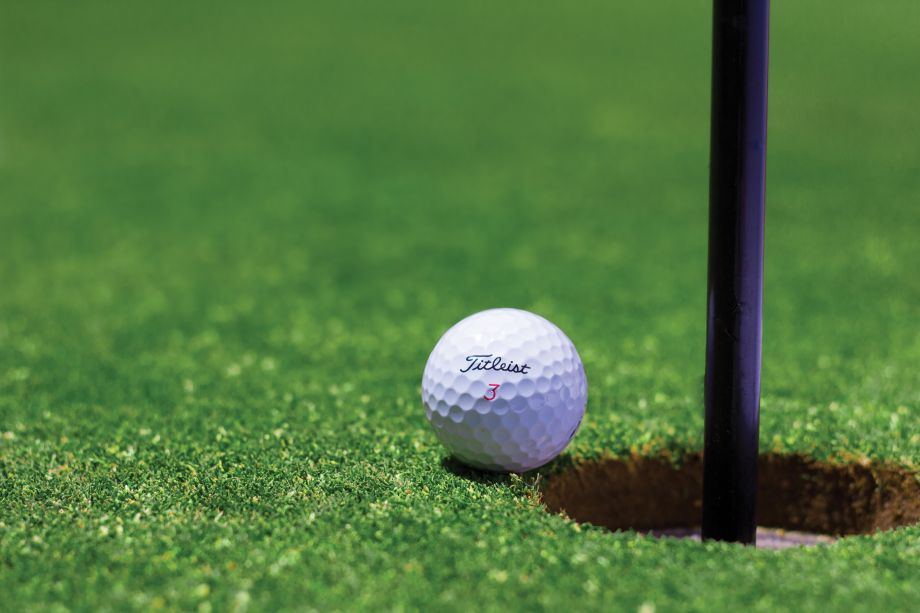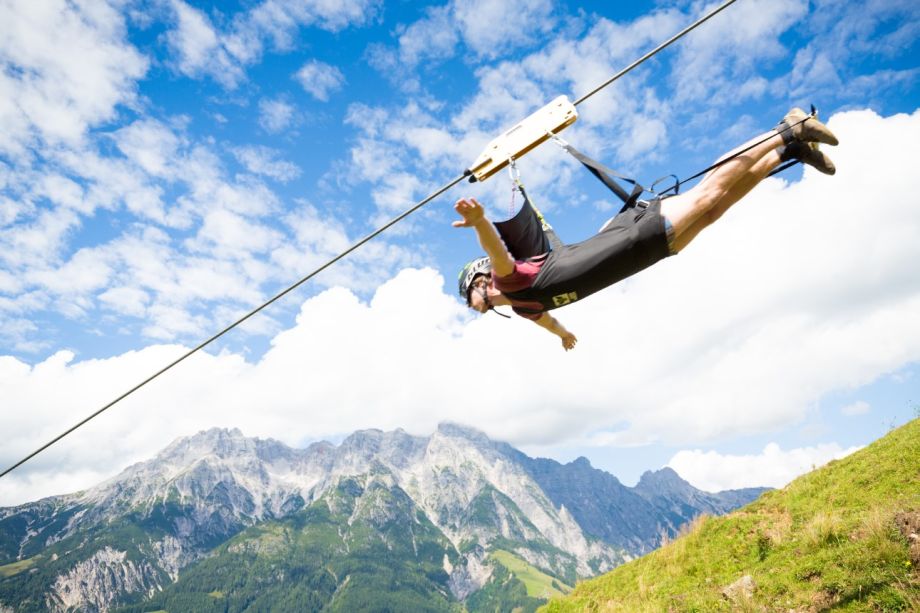 Flying Fox in Leogang
Experience the Flying Fox XXL in Leogang. At 1,600 m long and with a top speed of 140 km/h, the Flying Fox is one of the fastest and longest zip lines in the world. The Flying Fox is just the thing for those who are looking for a thrill.
Paragliding in Lofer
Don't just climb the mountains, try soaring above them at lofty heights. You can do this at the Motion Center in Lofer. In the heart of the Lofer Mountains, you can enjoy breathtaking views of the Alps up to the Wilder Kaiser on your tandem flight.